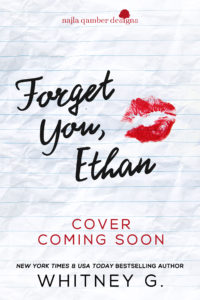 **unedited and subject to change before publication**
ETHAN
7 ½ Years Old
My new neighbor was supposed to be a boy.
That's what my parents told me when the house down the street from us finally sold. They said, "Oh, they seem like such a nice family from upstate New York! They even have a son for you to be friends with. How nice will that be?" It would've been very nice, because every family on our street was full of stupid girls. Not a single one of those girls liked me, and I didn't like them either.
So, when my dad came into my room today and told me to get dressed to meet the neighbors, I was shocked when he took my action figures and returned them to my nightstand.
"I don't think so," he said. "Rachel probably won't want to see those."
"Who is Rachel?" I asked.
"Your new neighbor down the street." He smiled so easily, as if those five words hadn't completely ruined any hopes I had of finally having a friend in this neighborhood. It was bad enough that we lived in the suburbs and it took half an hour to get to anywhere decent like the movies or the skate park. But now, the last home on our block housed the worst thing on the planet. A girl. Again.
Groaning, I slipped my headphones and my iPod into my pocket—ready to plug them in as soon as my parents started talking about the boring stuff. I made my way downstairs and grabbed my mom's usual "Meet The New Neighbors" chocolate cake off the counter. I followed her and my dad out the front door and down the sidewalk—rolling my eyes at the Cramer twins who were playing in their front yard.
"Hey Mr. & Mrs. Wyatt!" They waved. "Hey Ethan!"
"Don't wave at me," I said.
"Ethan…" My mom narrowed her eyes at me. "Be nice."
"Hey, Clara. Hey, Joan." I forced myself to smile, and the second my mom's back was turned they flipped their middle fingers up at me. I happily returned the favor.
Ugh. 
When we made it to the new house, a red-headed woman and her very tall husband stepped out and smiled at us—thanking us far too many times for the cake.
She bought it at the store…It's not "home-made…"
As they ushered us inside, I just hoped that the usual new neighbor conversation wouldn't last longer than it usually did. They always seemed to talk about the same, exact thing with every new family: Are the schools here as good as they say? What do kids do around here for fun? How cute would it be if our kids became friends?
"Well, look at you!" The red-headed woman said as she looked down at me. "I tried to wave at you the other day while you were playing in your yard but I don't think you saw me. What's your name?"
"Ethan," I said.
"Well, Ethan. I have a daughter named Rachel who looks like she's about your age. Let me guess, you're seven, right?"
"Seven and a half."
"She says the same thing." She laughed and pointed up the staircase. "Why don't you go introduce yourself to her while I pour your parents here a glass of wine. It's the first room on the left."
"No, I'm okay." I shrugged. "I don't want to meet another girl right now. I've met enough of those."
"Ethan Wyatt …" My mother warned under her breath. "Go say hello to Rachel now."
I rolled my eyes and slowly made my way up the steps, stopping when I saw the posters near the first room on the left. They were all superheroes and artists. Superheroes and artists I actually liked.
Maybe she has a brother after all…
I knocked on the Spiderman poster that was covering the door, and a girl with uneven bangs and ugly freckles opened it.
"My mom said you were a cute boy." She crossed her arms. "She lied."
"Like you should talk." I scoffed. "Your hair looks like you cut it yourself. With a razor."
"I did cut it myself." She narrowed her eyes at me. "And I did use a razor."
I glared at her and she glared right back at me.
I contemplated whether I should knock some of her stuff over or push her to the floor to show her who ran this block, but I noticed she had a huge Iron Man poster on her wall. She also had the Avengers action figures lined up on her dresser, along with what appeared to be a stack of comic books.
"Do you have an older brother?" I suddenly forgot why I was mad at her. "Is that where you got all this stuff from?"
"No, this stuff is all mine." She flopped onto her bed. "All the girls at my old school thought I was really weird, but I don't care. Superheroes beat Barbie dolls any day. You have a sister?"
"Nope. I'm an only child."
"Me too." She looked me over, and then she let out a breath. "Is this a good neighborhood?"
"It's a boring one," I said, stepping closer to her desk. "You'll have no problem making friends, though. Every family on this block and the next one has daughters."
"I noticed." She sighed. "I met a set of twins yesterday and they invited me to play dress-up and tea this weekend."
"See? You're best friends with the Cramer twins already."
"I hate dress up." She scrunched up her face. "And I hate tea, too. I'm going to pretend to be sick."
I smiled. Maybe Rachel wasn't so bad after all. Well, she was still a girl, but maybe she was a cool girl. For now.
"Well, it was nice meeting you." I headed to the door once I heard my mom calling my name.
"Wait." She pointed to my iPod. "What do you like listening to?"
"Good music. I'm sure you wouldn't know anything about that."
"Try me." She tossed me her iPod, so I tossed her mine. I scrolled through her songs and my eyes widened with each swipe of my fingers. With the exception of a few terrible pop songs, she literally had almost every song I had on my own iPod.
"Who are The Coffees?" I asked.
"They're an indie band in New York," she said. "They're really good. Who are the Tailors?"
"An old band that plays at the skate park  sometime. My dad thinks they suck, but me and my cousin think they're really good."
"You listen to Britney Spears?" She laughed, holding up the screen. "Really?"
"Only when I need to be reminded of what terrible music is," I said. "You have every Justin Bieber album and every remix he's ever created. You can't make fun of anyone's music taste. Ever."
"He's not that bad." She returned my iPod and I returned hers. "And you know, neither are you… Do you have a cell phone so we can talk some time?"
I shook my head.
"An email account?"
"Yeah, but my parents always check the computer before and after I use it, so I don't use it."
"Okay, well…" She pulled out a notepad and scribbled down her name. "I prefer writing letters anyway. I have pen pals back at home, so maybe we could do the same thing?"
"From right down the street?"
"Why not?"
"Because you're right down the street," I said, laughing. "I'm always outside, just come by if your parents let you. Besides, from the looks of things on your corkboard, it looks like you can barely spell. 'Forget' is spelled with an 'e', not an 'i'. It clearly would be unfair for me to expect you to write a decent letter."
"Ugh." She rolled her eyes. "Okay, fine."
"Fine." I walked out to the hallway, but before I could set my foot on the first step, I felt her hands against my back. Felt her pushing me forward and hard seconds before I tumbled down the steps and hit the bottom floor.
What the…
I placed my hand on my head, looking up the steps for an explanation, but all she did was cross her arms.
"I changed my mind," she said. "I don't like you and I don't want to be your friend. Besides, the word 'forget' is spelled exactly how I spelled it, so maybe you need to get your eyes checked or learn how to read. Take that, Ethan."
"Forget you." I glared at her as I stood to my feet, realizing that this meant war.
I knew I never should've trusted a stupid girl…
Forget You, Ethan will be available on all platforms. You can pre-order it here.
You can read snippets from all of my upcoming releases this year in 'Just a Taste' via the FREEBIE links below!
 AMAZON: http://amzn.to/2rdIm1k
iBOOKS: http://apple.co/2qsVKfa
KOBO: http://bit.ly/2qNp4QS
NOOK: http://bit.ly/2rop7yB